PayNearMe – fund your account close to home
Use cash to fund your account at your local 7-Eleven. Just bring the PayNearMe barcode into any 7-Eleven and add cash to your 888 account.
In just a few easy steps you can fund your 888 account quickly and securely from your local 7-Eleven.
Step 1: Get Started
Log in to the 888 cashier and under the Deposit tab select More Deposit Methods and then choose PayNearMe. Click Proceed and after reading about PayNearMe, click "Cash at 7-Eleven"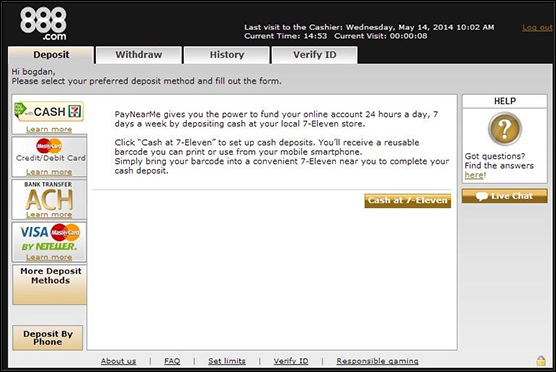 Step 2: Details
Once you confirm your email address, choose if you want to print out the barcode or use your smartphone.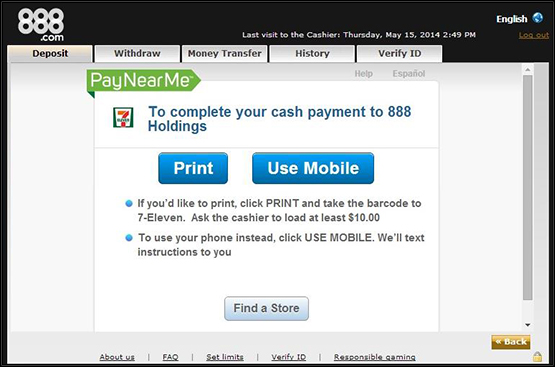 Step 3: Confirmation
Go to your local 7-Eleven store and show the clerk the barcode (either printed out or on your smartphone). Pay the clerk any amount you like (minimum $10) and get your receipt.
That's it! You've just added cash to your account.