Neteller – the easy way to fund your account
Neteller is an easy to use eWallet service that allows you to safely make online payments using your Visa or MasterCard.
In 3 easy steps you can set up your Neteller account.
Step 1: Get Started
Enter your email address, and then choose your country, state, and currency.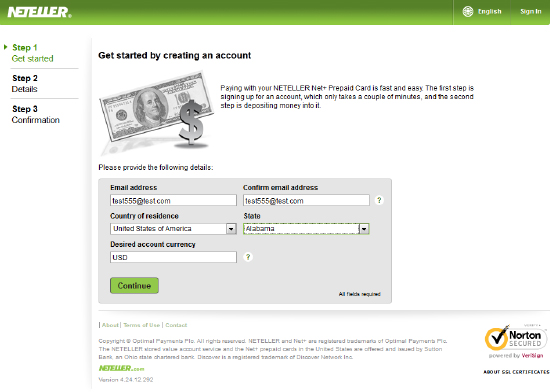 Step 2: Details
Enter your personal details: name, Social Security Number, mailing address, date of birth and more. This is also where you'll set up your account password and security questions.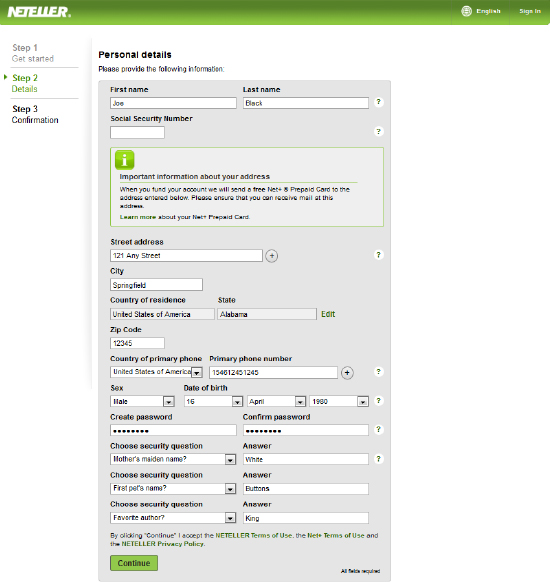 Step 3: Confirmation
That's it! You've gotten to the confirmation screen. From here you can add funds to your Neteller account using Visa or MasterCard.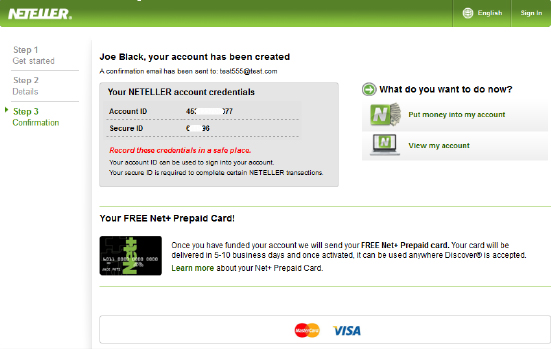 How to withdraw using neteller
Step 1: Choose Neteller from the 888cashier
Enter the amount you want to withdraw and your account ID and click "Withdraw."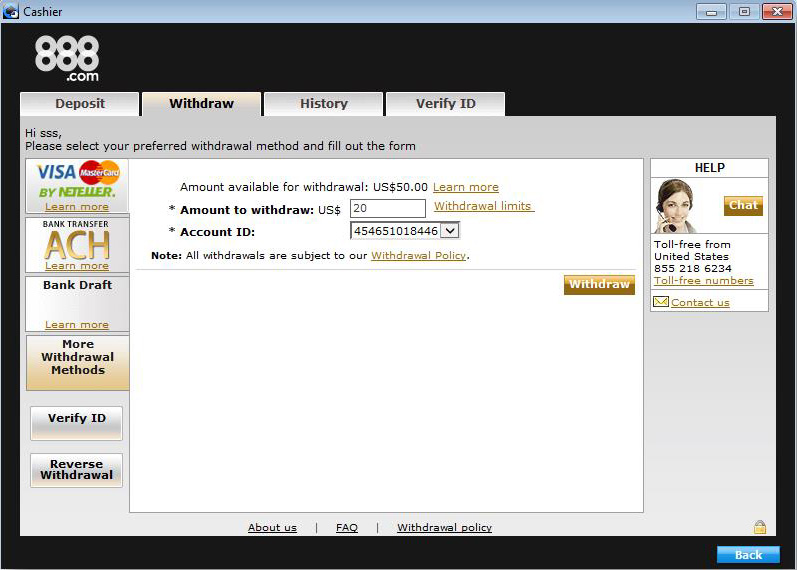 Step 2: Enter your 888 account details and token
To confirm your withdrawal, and to verify your identity, a token number will be emailed to you. Enter the token along with your username and password, then click "Continue."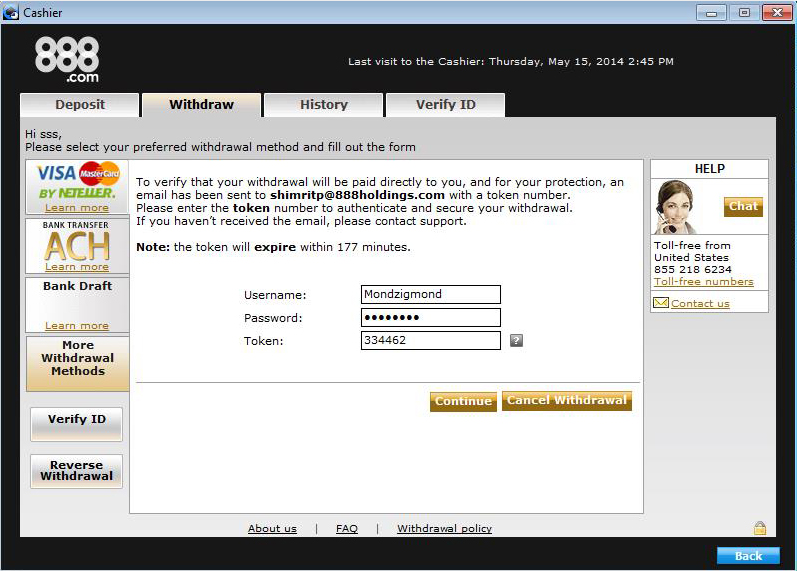 Step 3: Verify withdrawal
In order to verify your withdrawal, you will need to upload a document from Neteller to confirm your details. See STEP 4 on how to generate this document. Once you have the document, click "Verify Payment Method" to upload the document.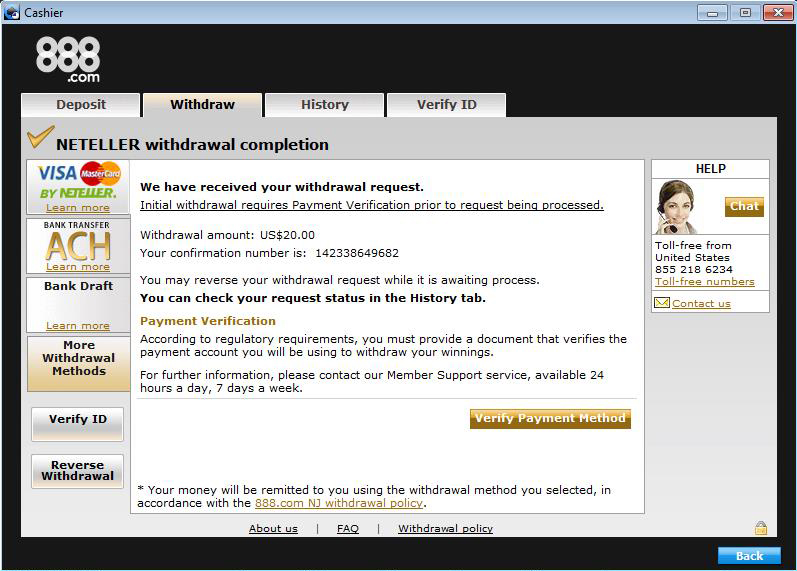 Step 4: Generate Neteller document
Log in to your Neteller account and select the "Account Summary" tab. Next to the Account Reference Letter click the "Generate Document" link. A PDF file will download. Simply upload that PDF to the cashier to complete the withdrawal process.